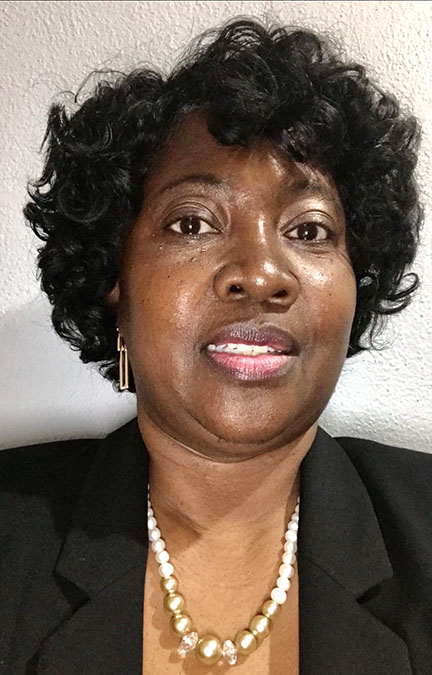 Dr. Deloris Wallace-Brown is an Educational Consultant and Founder of The Montessori School, a nationally accredited Private school. She holds a Doctorate degree from Fordham University in Educational Leadership, a Master of Public Administration from Nova Southeastern University, a Master of Science in Education also from Fordham University, and a Bachelor of Arts in English Literature from the University of Miami in Coral Gables Florida.
Prior to her Educational Leadership career, Dr. Brown worked as a Community Development Specialist for Miami-Dade County Government. She began her career as a Regional Health Educator working in public schools throughout Miami Dade County. She has acquired more than 20 years of experience in public and college level educational instruction. She has worked as a principal at the Elementary, Middle, and High School level for school districts in Florida, New York, and South Carolina. Additionally, as a District level Director of Instructional Programs overseeing curriculum, and instructional staff, she has written, acquired and managed several multi-million dollar private, state, and federal grants. She was named the first female principal at several high-profile public schools, including the internationally acclaimed Boys Choir Academy of Harlem. She is the founder of several public schools in New York, and South Carolina; and a private school.
As an educational researcher, published writer, international conference speaker and presenter, she has been recognized for her devotion to the field of education. Domestically, she has received many awards and honorable mentions including The Pathways to Leadership Scholarship presented by the New York State Council of School Superintendents; New York City Chancellor's Outstanding Test Results recognition from NYC Mayor Bloomberg's Office of School Accountability, The New York State Excellence Award which was presented by the United States Office of School Improvement. Additionally, she has traveled to over 20 countries around the world. While in those countries she gave many presentations, studied public school systems, and she made a private choral arts presentation for a small group at the United Nations in Paris France at UNESCO. In 2008 she participated in the European Pauline celebration that traced the journey of the Apostle Paul to Rome. In 2009, she traveled to Portugal to study the impact of socialism on public education overtime. During these travels she received many honorable mentions from many dignitaries including: the Mayor of San Felichee Valley in Italy (Keys to the City); The Secretary of Education in Ireland, The College President of Universidad Catholica in Argentina, South America and the Senior Counselor to Pope John Paul at the Vatican Headquarters in Paris, France. She participated in an international education conference with many principals from the America and the United Kingdom. There she formed a partnership with a similar arts-based school in London, England.
Dr. Wallace-Brown understands the importance of research and the value of STEM / STEAM. She is a certified Higher Education accreditation evaluator for Accreditation Council of Business Schools and Programs (ACBSP). She also, serves on the Morris College Academic Policy Committee, ACBSP Bylaws Committee, and ACBSP Scholarly Journal Publication Committee. As a concerned advocate for educational equity, Research and STEM / STEAM her writings have been featured in many publications including the distinguished Journal of American History, Our Neighborhood News, National Association of African American Studies & Affiliates, and the Harlem Torch Magazine, where her column entitled, Educational Issues With DR. DELORIS is circulated across the nation.